St Bonaventure's Art Mobile was successful!
Ms. Gwen & Ms. Abbey had the children's attention from start to finish!  They had wonderful activities planned based on Music and Keith Herring.  The children were in deep conversation about art and display of all its form.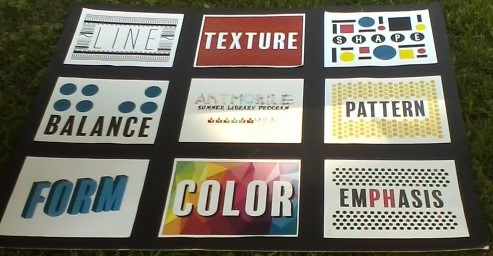 The first project proposed was a listen activity, where the children listened to four different songs and drew what they felt.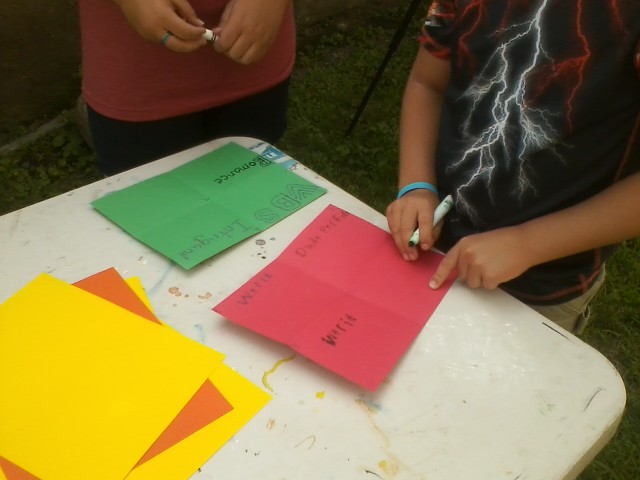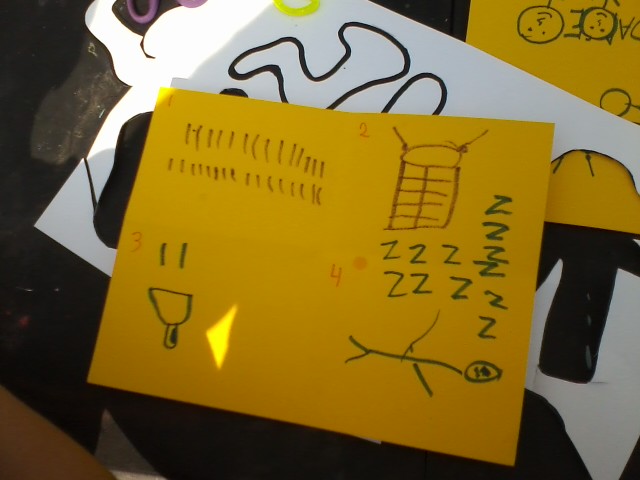 The second activity was their version of music chairs (of a sort).  Ms. Gwen and Ms. Abbey set up some art pieces that they brought from St. Bonaventure University.  They then play more songs and had the children stand by they piece of artwork they believed the music represented, the participants then had to explained their reasoning for their choice.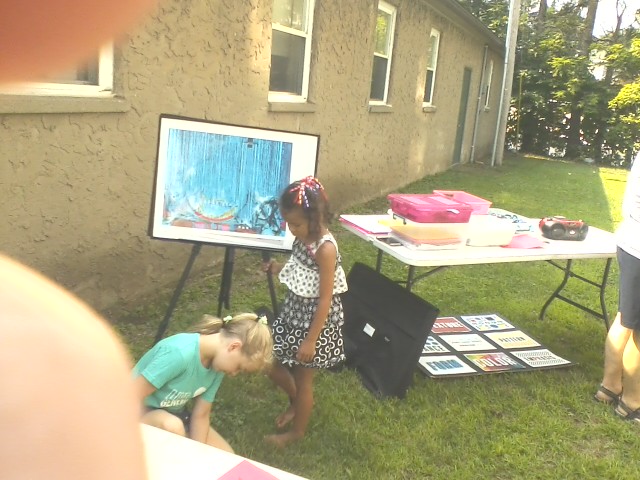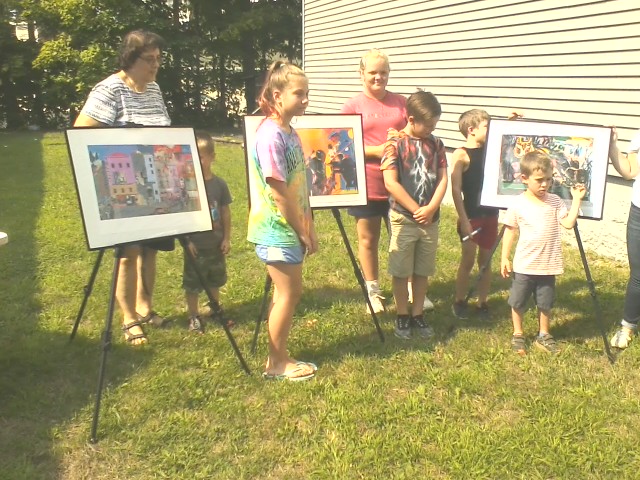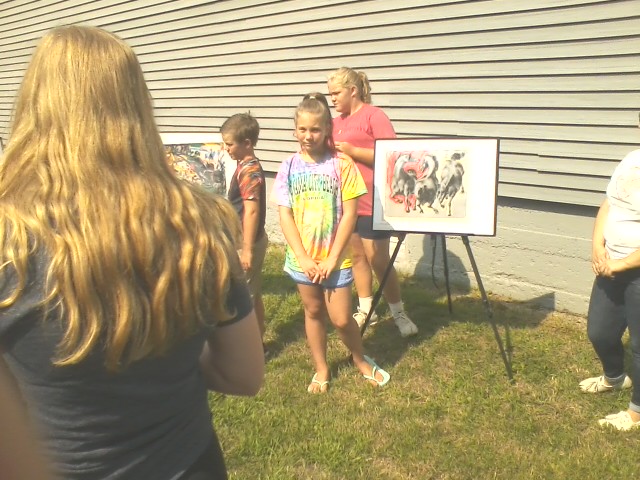 The last activity involved looking at some of Keith Herring drawings and having the children cut and put together a figure resembling a Keith Herring paintings.  They colored the finish project with markers after that.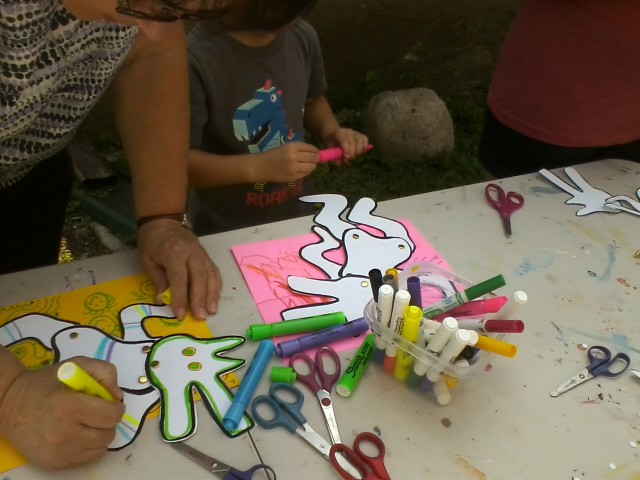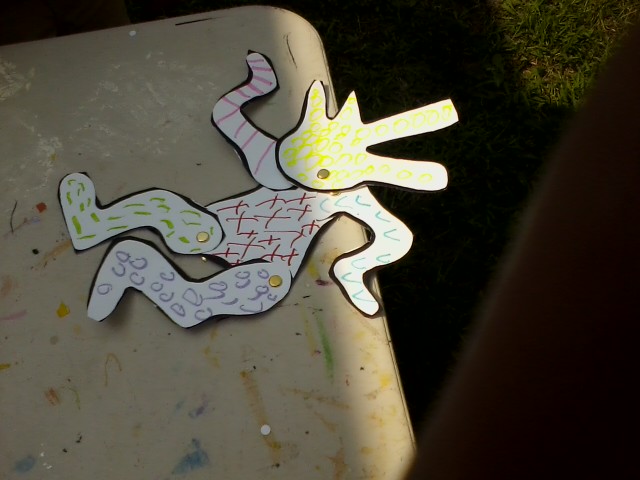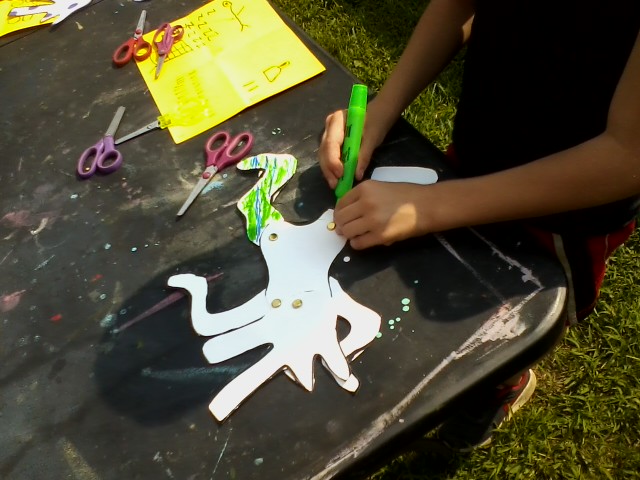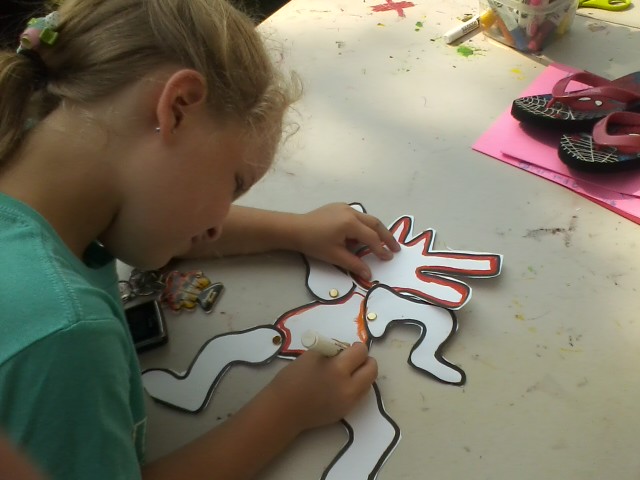 Thanks to all who came!