CURBSIDE SERVICE
AT THE LIBRARY
BEGINNING TUESDAY JUNE 2, 2020
TUESDAY          11-2 PM
THURSDAY        3-6 PM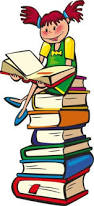 SATURDAY        11-2 PM
   CALL THE LIBRARY AT 386-2274.
REQUEST BOOKS & MOVIES FROM THE BEMUS POINT LIBRARY.
GIVE YOUR NAME & PHONE NUMBER, WITH YOUR REQUESTS.
WHEN ORDER IS FULFILLED YOU WILL RECEIVE A CALL TO SET UP AN APPOINTMENT TO PICK IT UP. 
WHEN YOU ARRIVE AT THE LIBRARY, YOUR ORDER WILL BE ON A TABLE IN THE FOYER.
STEP IN TO THE LIBRARY AND PICK UP THE BAG WITH YOUR NAME ON IT.
FACE COVERS ARE REQUIRED FOR PICKUPS!!!