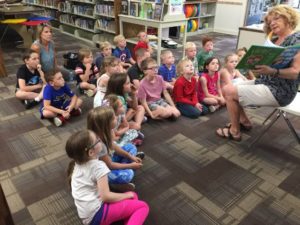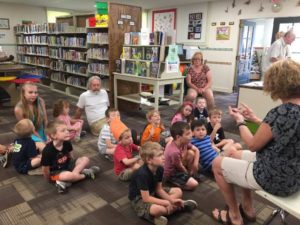 Mrs. Crist -1st Grade Class                        Mrs. DuBois – Pre-K Class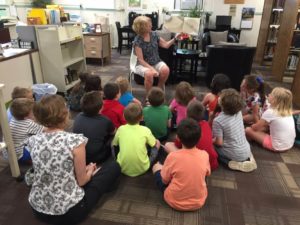 Mrs. Haas – 1st Grade Class
For the last 2 weeks Bemus Point Elementary classes, Pre-k though 2nd grade, have been visiting the library.
Each class was greeted by two library volunteers,  Jo Haumesser and Nancy Thoman.  Jo and Nancy
discussed where everything is located, children's area, juvenile area, adult sections.  The students were
also told how to apply for a library card ( 1 card works at 38 libraries in the Chautauqua – Cattaraugus
Library System).  They were informed that books can be borrowed for two weeks (unlimited) and
DVD's for 1 week (limit of 3).  At the end of the visit the students sat on the floor and were read several stories.
On the way out of the library they were given a library bookmark.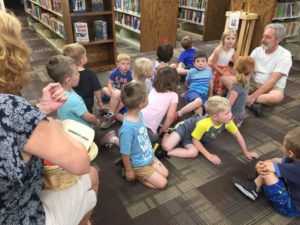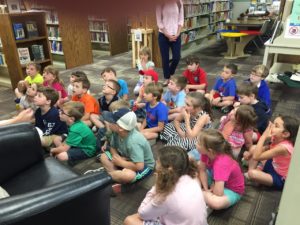 Mrs. Hanson – Pre-K Class                                   Mrs. Johnson – Kindergarten Class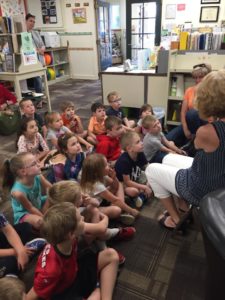 Mrs. Russell – Kindergarten Class
Children getting Library Tours