In 2008 a plaque was created to celebrate 100 years of service for the Bemus Point Library.
The plaque describes its rich history.
The plaque was weathered and faded and needed to be replaced.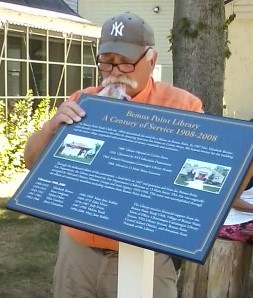 Thanks to a grant from Chautauqua Region Community Foundation and the efforts of volunteer Jon Stahley, the plaque has been redone.
Please stop by the library and take a look at our new plaque.
Bemus Point Library Receives New History Plaque